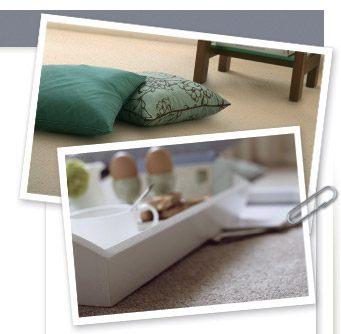 Depending on your budget and on your room we will advise you on which underlay is best for you.

If you are on a low budget or your room is a low-traffic area then felt underlay is a good choice.
Kids bedrooms or guest/spare rooms also fit into this category If you have a low budget but you want a slightly better quality then an 8mm Cloud Nine rubber underlay is good and gives a bit of spring underfoot.

For high traffic areas or for more luxury then either a 10mm Cloud Nine rubber underlay or a felt/crumb rubber combination is recommended.
The 10mm Cloud Nine rubber gives plenty of spring underfoot and gives a great performance underneath your new carpet. The felt/crumb rubber combination really adds warmth to areas that are naturally colder and is at the top end of quality underlay.

All the above underlays are either sprayed down or stapled to stop them from moving.

When we arrive to fit your new carpet we do not expect your room to be completely empty (however if it is, it's a bonus and we won't complain!).
All we ask is you move as much as you can especially all breakable, delicate items, unplug all electrical equipment and empty any heavy units/cabinets.
If there is a large TV, sofa or cabinet you cannot lift or find alternative space for, we will happily work around them and then place these items back where they belong before we leave.

The best method for fitting carpets is using Grippers. Grippers are pieces of wood containing spikes which are fitted around the edge of the room to hold the back of the carpet in place to stop or minimise movement.
You can use Gripper on wood floors, which are nailed down, or Concrete Gripper which is stuck down using a quick set adhesive. Grippers are fitted with all carpets except felt back carpet which is stuck down using a spray adhesive.

To finish off your flooring a doorplate recommended in-between your doors. There are many different styles of doorplate to suit the flooring on both sides of the door and these come in a choice of either Synbrass (Gold Colour) or Aluminium (Silver). You can also choose plates with screws showing on top or plates where the screws are fitted underneath therefore giving a smooth finish. Putting a doorplate down will protect the edges of the carpet from fraying and will prevent tripping over when walking between rooms.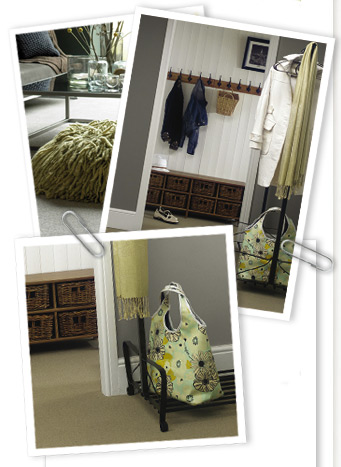 If you wish for us to take up your old flooring there are two options to consider.
We can either take up your old flooring and take it away but for this there is a charge, or we can take up your old flooring and place it in your garage, garden etc. for you to dispose of, which we can do without charge.
Alternatively if you wish to take up your old flooring before we arrive that is perfectly fine by us.


Plywood is ideal when having vinyl fitted if your floor is uneven as it will help your vinyl to look its best and will also help in stopping any holes or bubbles from bits of dirt underneath appearing. Plywood can also be fitted if you have a wood floor that has bits of floorboard missing to give your flooring has a smoother look.

If you require an Entrance Door Mat to be fitted along with your new flooring, we can supply and/or fit Coir or Ribbed matting in a variety of colours that can easily be fitted up to your new flooring or sunk into it and a Matwell frame (Metal Plating) placed around it to give a great look and stop the mat from moving.


If your floor is concrete and has patches of unevenness we can apply a 'Concrete Screed' to fill in the gaps and give your floor a smooth finish. For Karndean, your floor needs to be either Ply-wooded or Screeded for both evenness and the Karndean guarantees.